Batch 75 Pearl Jubilee Web Site |
HOME



Reunion Aftermath...January 5, 2005....The day Igor and DJ stormed MHPNHS Filipino Department.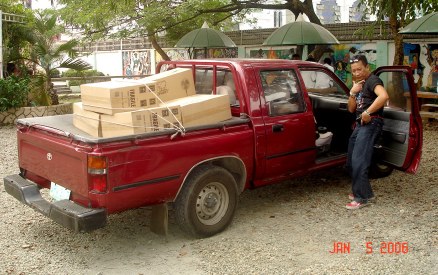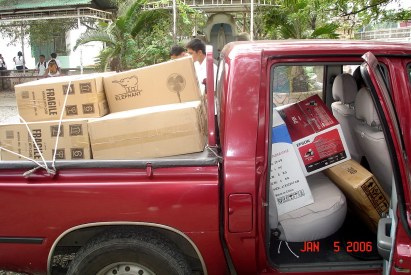 Donation stuff on board Igor's truck. DJ holding his breath and making a statement.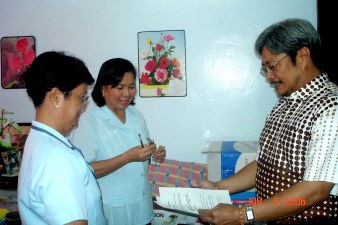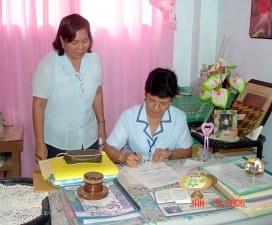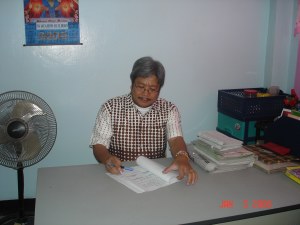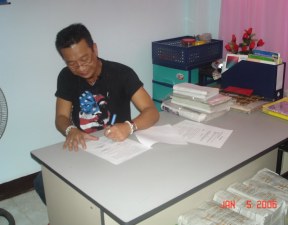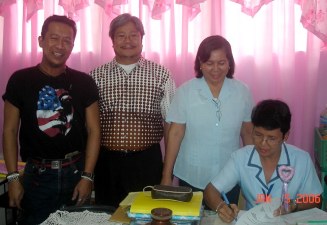 Signing and witnessing of the BATCH 75 Deed of Donation...everybody was ready with a pen...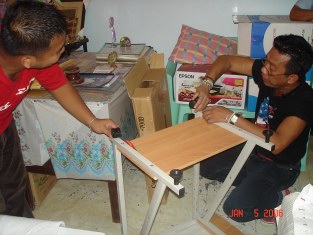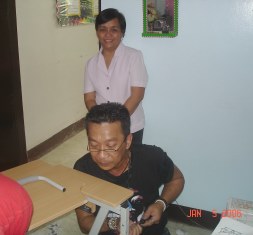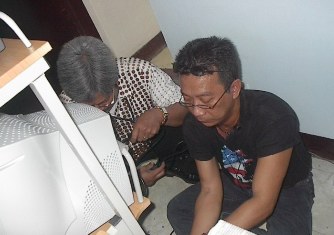 Assembly time...DJ in his element...he was so good with screwing things...as Pinnie looks on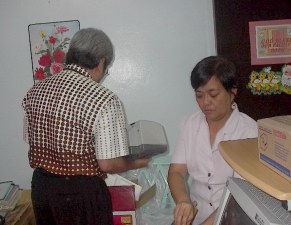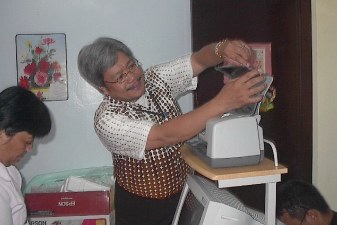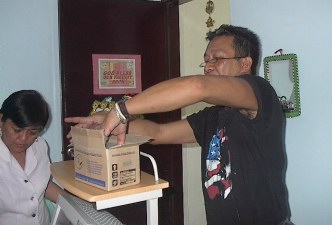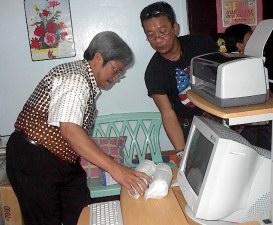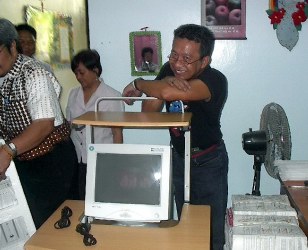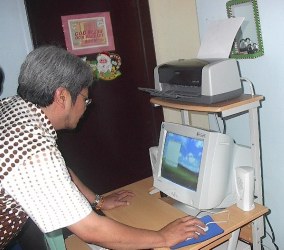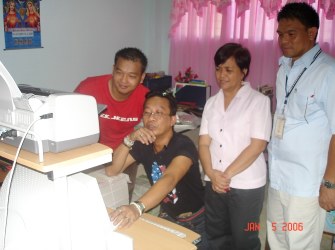 More tinkering and screwing and cabling until finally the computer is working...TADAHHHH!!!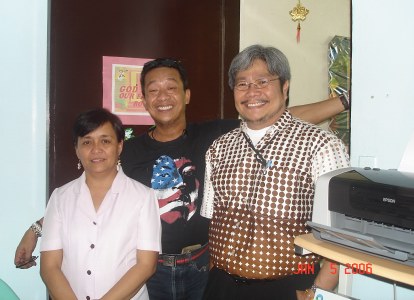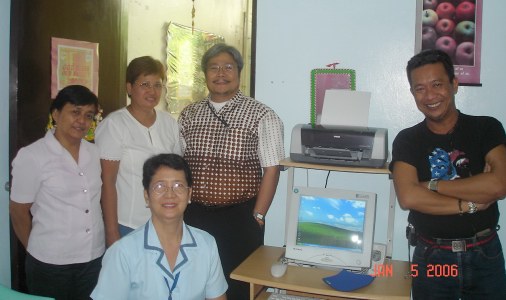 There you go...the Pearl Computer donated to MPHNHS Filipino Department...whew!!! Well done indeed!!!
But it did not end there...we still have two more things to do... eat lunch while watching the Pearl Slide show again and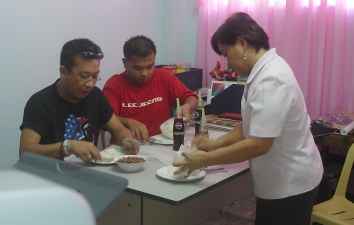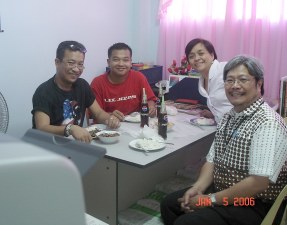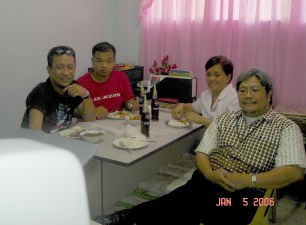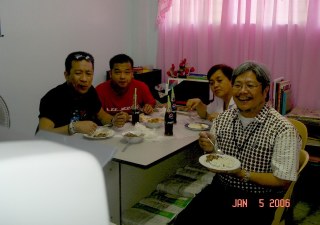 Proceed to the Home Economics Department to Donate the Electric Ventilating Fans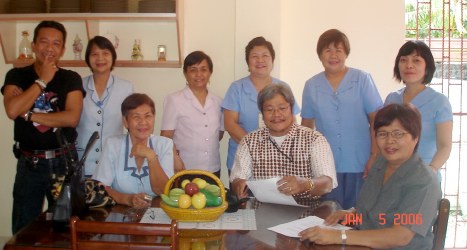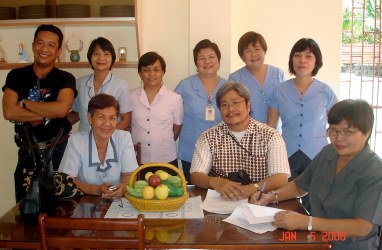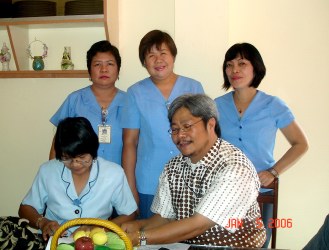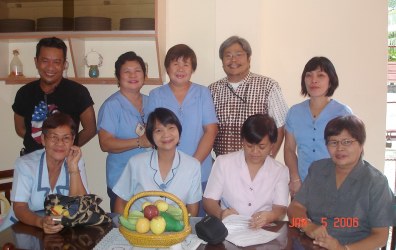 Signing and witnessing of the Batch 75 Deed of Donation of six electric ventilating fans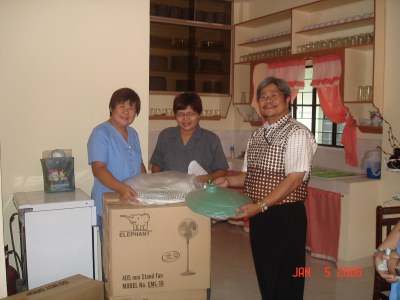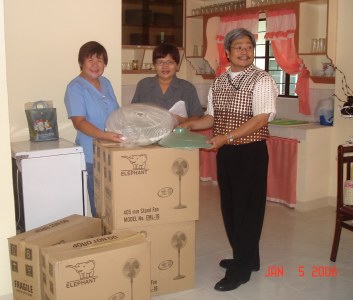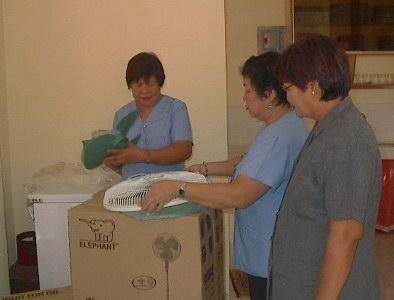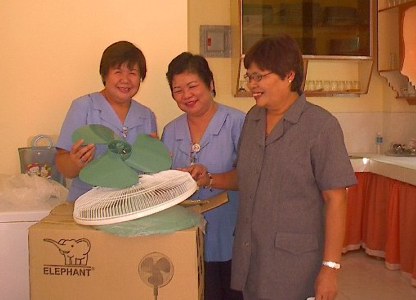 Everybody happy!!! There were smiles and laughters...as Ms. Vilma Mendoza accepted our gifts...
and with those smiles we ended the Pearl Reunion....they all thanked us and wished us good fortunes and outrageous luck...
We all wished all of you were there to feel the moment in your hearts...oh by the way it was Igor's best birthday too...